Best Buy Canada: $40 Off Logitech MX Performance Mouse - Now $50 (EXPIRED)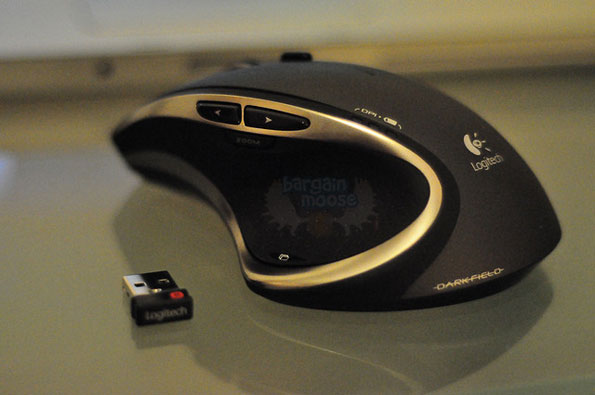 Need a new mouse or are looking to give someone one for Christmas? Then definitely check out this awesome deal at Best Buy. You can currently get the Logitech Performance MX 910-001122 wireless mouse for just $49.99 instead of its regular price of $89.99 ($40 discount).
Designed for right-handed moosers, the Logitech performance MX mouse is a laser that is wireless. It's black and also has two buttons on the side, along with a zoom button and a scroll wheel that is described as "hyper-fast".
This mouse has a whopping amount of 22 reviews with a total of 4.4/5 stars. I know that over 20 reviews may not seem like much but for Best Buy's site it is. There are usually less than 10 reviews per products if any at all. Here's what one reviewer had to say about it:
I've been a PC gamer for the last 20 years, and I worked in the industry as a computer consultant for 10 years. I'm currently a research scientist. This mouse has the best performance of any brand I've ever used. I've used to draw professional geological maps, to play games such as World of Warcraft, Civilizations, World of Tanks, AOE, Diablo, and a bunch of other high performance games that really require an excellent mouse that does not drift or move sporadically. This mouse has always been responsive and has always been on target.
That's actually a small snippet of the full review but you can read more about it on Best Buy's site.
Only two reviewers have given this mouse less than 2 stars but considering that amount of positive reviews, it's still well worth the purchase!
Best Buy's price is also the best one all around as everywhere else, this mouse is much pricier:
In fact, I wouldn't be surprised if this mouse either gets sold out before the deal is set to expire as there are only limited quantities available. Plus, Amazon was offering this mouse for the same price just a little earlier today and they have since increased the price back up, probably because enough of these were sold.
Since Best Buy ships all orders over $25 for free, you're sure to get this mouse shipped for free as well.
(Image Credit: Konstantinos Payavlas)
(Expiry: 18th December 2014)