Best Buy Boxing Day Flyers 2012 Now Available (Online Sales Starts 8pm EST, 24th Dec 2012)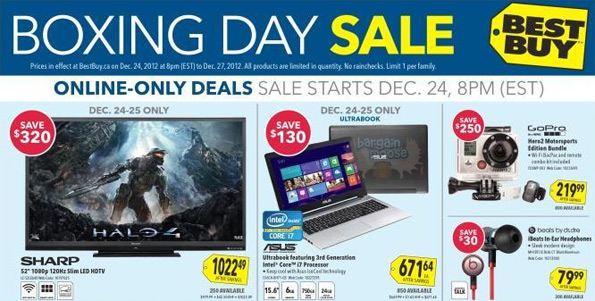 Following on from the Future Shop Flyers information which I just posted, we've got the full Best Buy flyers too, for your viewing pleasure!
The  online sale will start on the 24th December 2012, at 8PM EST. But for in-store shoppers, you have to wait until 6am local time on the 26th - Boxing Day itself.
The flyers are pretty big again, with a LOT of deals to browse through. I will focus on some of the online deals here:
Again, free shipping on a $20 spend!
(Expires 27th December 2012)