Audio-Technica Headphones Were $114 Now $49 & Free Shipping @ NCIX!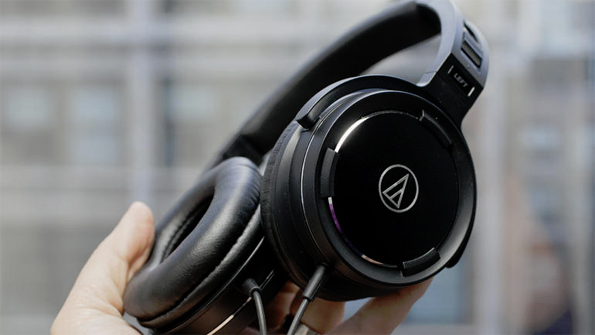 Good quality headphones are a real pleasure when you're listening to your favourite tunes. I always have found that over-ear headphones have superior quality compared to in-ear headphones, and some people just tend to prefer over-ear models. If you're one of those people, then check out this deal which is happening this weekend @ NCIX Canada – grab these Audio-Technica ATH-WS55BK Solid Bass Over Ear Headphones at a great price. Originally costing $114, they're now only $49 with free shipping!
Here's a quick note about some terms and conditions on this deal:
Available in limited quantities only, with a limit of 2 per customer. Hurry! No rainchecks or Price Matches for these items are available after limited quantities are sold out. Note: Your order for these items are counted only after you've completed your purchase.
Last time I saw these headphones on offer at NCIX, they were $58 and free shipping, so the $49 price from NCIX is very good just now. Elsewhere, these ATH-WS55BK headphone are not available at an awful lot of stores, just a handful of online Canadian retailers. For example, the ATH-WS55BK headphones are $99 @ Avshop.ca, $100.50 @ Chrisica.ca, $110.13 @ Amazon.ca.
As for reviews, I saw some actual customers reviews while I was on Amazon, though only a few. Both reviewers gave these headphones the full five star ratings, with one commenter stating that these headphones were better than Beats by Dr Dre. There are a lot more reviews on the dot com though, with the headphones getting a rating of 4.4/5 from 60 reviewers – this is a really excellent user score, with comments such as:
I have been using these headphones for more than a year and a half. They are just as awesome as the day that I got them!
They do sound like an excellent set of over-ear headphones for the money!
(Expires: 22nd February 2015)