Apple TV Was $110 Now $90 TODAY Only @ Staples.ca! (EXPIRED)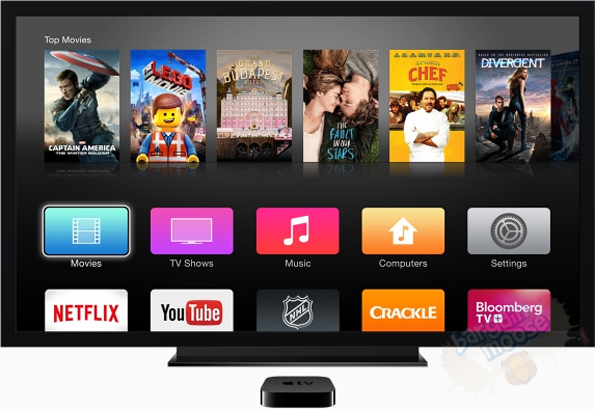 For one day only, Staples Canada is reducing the price of their 3rd generation Apple TVs by $20 – down from $109 to only $89 with free shipping. These items are rarely reduced, so if you are interested, buy one today! Here are the details:
When Avigayil last wrote a deal about Apple TV here, it was then priced at $100. So now from Staples, we're seeing a further $10 price drop on that previous low price. Apple TVs don't really go on sale very often, and when they do, they don't have steep discounts – this is one of the lowest price that I've ever seen on the Apple TV. In price comparing now, you'd pay $109 directly from Apple Canada, $110 at Best Buy, $109 in-store @ Walmart, $110 @ Future Shop, $108 @ Costco. You can see that the Staples price today is really excellent - $89 with free shipping.
I personally don't need one of these as I do all my streaming to the TV through the Playstation 3. But if there are some of you out there who don't have the streaming capability built-in to your TV, or if you don't have a console to connect, then an Apple TV is a really great low-cost solution for this. You can stream shows from the likes of Netflix, you can watch videos directly on Youtube and Vimeo, and tons more other features.
I really like the sound of the Airplay feature, I'd definitely find that useful. With Airplay, you can stream content from your iPhones and iPads directly to your TV. There are times when we have guests visiting, and I want to show them a video that I've taken of the kids. I end up passing the iPad round from person to person, to see the video. It would be so much handier to stream it directly to the TV for everyone to watch.
(Expires: 6th December)