Apple Canada: Refurb. iPod Touch 32GB - $219 (Save $80)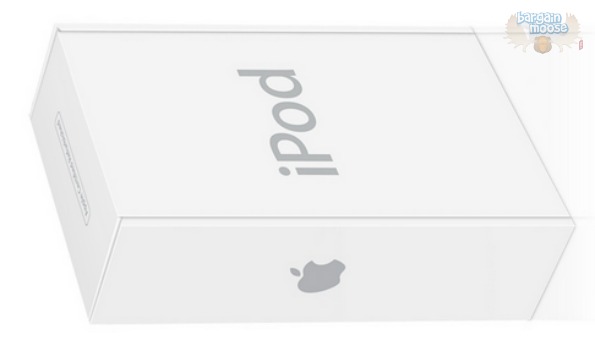 Right now Apple Canada is offering Refurbished iPod touch 32GB - Black & Slate (5th generation) for $80 off the original price. Pay only $219 for a 32 GB iPod Touch.
If you are looking for something bigger than 16 GB to handle your ever expanding music collection you might have recently realized your selection is limited. Apple does not make a 32GB Nano so you are pretty much left with the iPod Classic or the iPod touch which are both substantially more expensive (you are looking at $300 regular price my friend).
I am seriously considering buying this device. I have had lots of success with refurbished electronics from Apple as they come with full warranty, new battery, and new outer shell. Overall, they are a fantastic investment. Recently my music collection has expanded to where the entire thing will not fit on a 16 GB iPod. I like the Apple operating system and want to stick to it.
This device will ship for free because it costs over $75. Stock is limited on all refurbished items so if you want it I say order it asap.
(Expiry: unknown)