Amazon Canada: Otterbox Defender Series Case Now $19.99 (Was $59.80)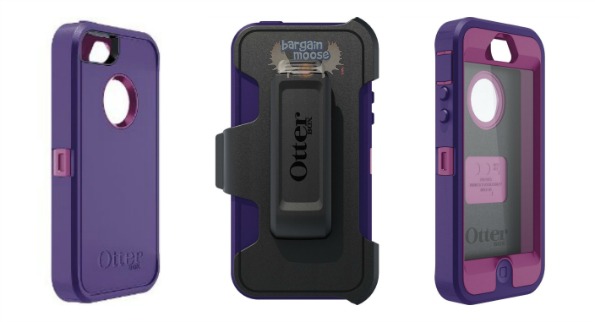 If you are one of the millions of people that own an iPhone5, you will want to check out this deal from Amazon Canada.  You can get an Otterbox Defender series case for 67% off the regular price. It was $59.80 but is on sale at 67% off right now for just $19.99.
(The above link might show you a $30 price - just click "27 new" from $19.99, and select the $19.99 model fulfilled by Amazon)
I had just a regular iPhone case for my iPhone and it was not very durable at all.  My husband bought me the Otterbox and what a difference!  My only regret is paying so much when I could have got one for just $19.99 from Amazon.
This Otterbox is Purple in colour which suits my taste just fine.  It clips on a belt or pocket or in a bag for handy carrying so it is perfect for the gym or the office.  It also has 3-layer protection which makes it very durable.  My kids can drop my phone from up high and I am not worried about it breaking.
I know this is an incredible deal but I wanted to show everyone else it is as well so I did a little price comparison.  I found the same case at Best Buy Canada for $39.98.  I also found it at Future Shop Canada for $39.98 as well. Over at Walmart Canada it was a whopping $58.83. This is precisely the reason why it is a great idea to price match before making a purchase.
As for the cost of shipping, it will qualify for free shipping when you spend $25 or more.