(90% Off) The Source Canada: Kids' PS3 Games only 96¢ Each! *HOT*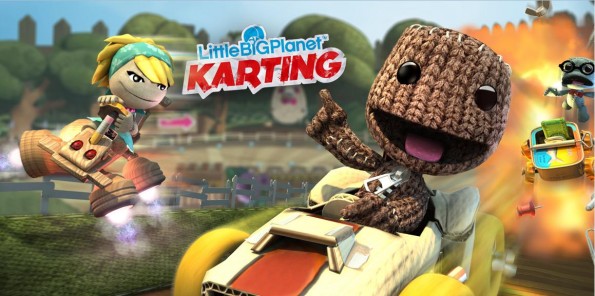 I am seriously having a heart attack over this deal. Pick up a couple kid friendly PS3 games for only 96¢ each. Little Big Planet Karting for PS3 and Playstation All Stars Battle Royale for PS3 are both on sale for under $1! You can receive free standard shipping on orders over $1 with the coupon code TS499. Alternatively, you can simply get this disk pack shipped to your local store free of charge (and no minimum).
These games are perfect for the family as Little Big Planet is rated 'E' for everyone and All Stars Battle Royal is rated "T" for Teen. Depending on the age(s) of your kids, you may want one or both of the games. Here is a rundown on the games:
Little Big Planet Karting
Take sackboy, stick him in a cart, and go karting! Your favourite little customizable Sackboy is back in an all new adventure. Test his driving abilities (and yours) in a new 3D world filled with familiar and new environments. There are plenty of races, objective-based missions, boss battle challenges, and more. There is even a competitive arena mode. You can customize both Sackboy and is karts with things you unlock in the game. Essentially, this is a creative racing take on the traditional Big Planet game. The used version of this game currently costs $9.99 at EB Games.
All Stars Battle Royale
This game is a free-for-all brawler showcasing many of your favourite and most beloved characters from PlayStation's worlds. Enjoy characters such as Kratos, Sly Cooper, Sweet Tooth, Parappa the Rapper, and even Sackboy. This game includes Sony characters from all sorts of games that come together in a fighting adventure. The game is easy to play but hard to master! There is a competitive online component where you can play multiplayer or challenge a group of friends. This game retails for $9.95 at Amazon Canada right now!
These games are about 90% off their retail price right now at The Source. Pick them up before they sell out!
(Expiry: Unknown)