80% Off Disney Infinity: Marvel Super Heroes Power Disc 2-pack Only 96¢ @ The Source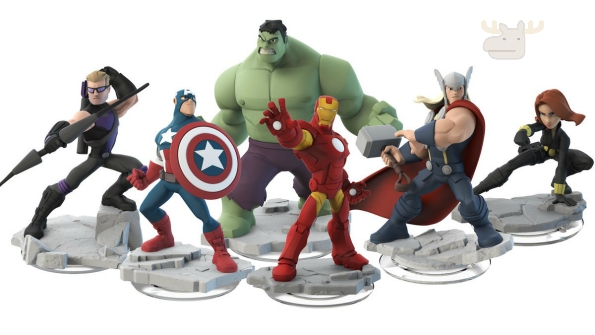 The Source Canada has steeply discounted the Disney Infinity: Marvel Super Heroes Power Disc 2-pack to 96¢. You can receive free standard shipping on orders over $1 with the coupon code TS499. Alternatively, you can simply get this disk pack shipped to your local store free of charge (and no minimum).
Trust me... this deal will NOT last long. I price compared this pack and found it costs $4.99 at Amazon Canada, which means this pack is 80% off its retail price.
This pack includes one circular disk to grant special character powers and one hexagonal disk, which unlocks features and allows you to personalize your character even more. These disks can be used with Marvel character figures, which are each sold separately. The disks in this pack are compatible with Disney Infinity: Marvel Super Heroes 2.0 Edition. Therefore, if you just stocked up in this massive Disney Infinity sale, you might want to pick up a couple of these packs.
Now, you get free shipping on orders over a dollar so the simplest way to do this is buy purchasing two packs. If you only want one, then try finding some low value accessories to throw in as well. There are some great deals on Disney Infinity figurines that you might want to take advantage of with this disk pack. This Disney Infinity: Marvel - Rocket Raccoon Character Figure is on sale for just $4.96. I am not a Rocket Racoon fan, but I do love this Marvel - Groot Character Figure for the same price.
The last Disney Infinity deal I tried to blog from The Source sold out before I could even complete my post. Either they have low stock or the deals are super appealing to customers. Either way. get on this deal ASAP or you might regret it.
(Expiry: Unknown)