$72 Off - Beats by Dr. Dre Pill 2.0 Only $148 @ Visions Electronics *HOT* (EXPIRED)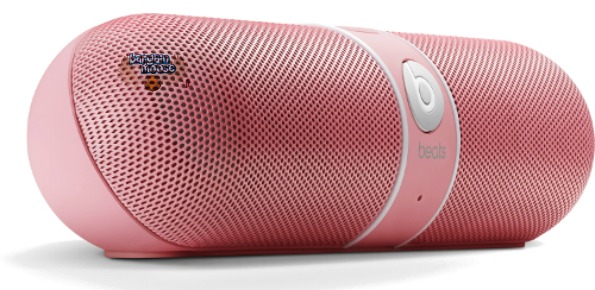 Hurry over to Visions Electronics and score the highly sought after Beats by Dr. Dre Pill 2.0 come in for Boxing Day. Originally $219.99, the Pill 2.0 is on sale for $148 with free shipping at Visions Electronics.
This is one of the big-ticket sale item so many stores but NONE can beat Visions Electronics price. Unfortunately, the black is only available in store and the silver is not included in the sale. However, you do still have three coulours to choose from including the celebrity inspired pink that is sold out on most websites (like Future Shop and Best Buy)
I price compared this unit with other stores. While also on sale at many other stores, Visions was the best as you can see:
$169.99 @ Best Buy Canada
$169.99 @ Future Shop Canada
$179.94 @ Staples Canada
$219.99 @ NCIX.com
$197.96 @ Microsoft Store Canada
$219.95 @ Apple Store Canada
$169.99 @ Amazon Canada
This is a small but loud external speaker. They come with all the features you would expect in a speaker including a seven-hour rechargeable battery and a charge out port so you can charge your phone or MP3 player while listening. The Beat Pills also have a cool tap feature where you can tap two Pills together once to get them to play the same song simultaneously. Tap two pills together twice and one will become a left speaker and the other a right speaker. Enjoy instant surround sound.
As one reviewer says:
This is one of those speakers that you'll actually want to carry with you. It looks good, fits in your pocket and delivers loud sound relative to its size.
All of these cute little Dr. Dre Pills come with free shipping from Visions Electronics. The Visions sale is massive, and I really look forward to seeing what else they have to offer!
(Expiry: 26th December 2014)