50% Off Unlocked Blackberry Z30 - Now $250 @ Blackberry Store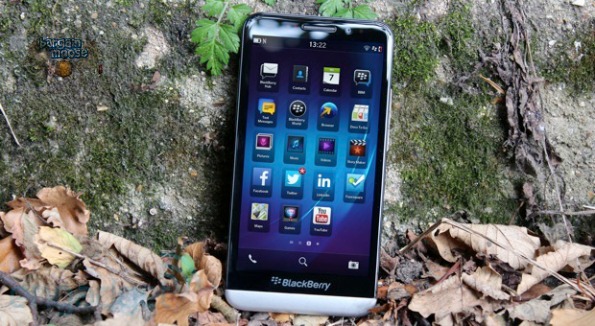 The Blackberry store launched their Boxing Day sale this morning with up to 50% off select phones. The best deal of the lot is an unlocked Blackberry Z30 for just $250, originally $499.
If you are in the market for a new Blackberry phone, then this is the way to go. There are limited quantities available at this price so i do not know when this will end or go up in price.
The phone features
16GB internal storage
5" touch display
8 MP rear camera
It is also 4G LTE ready with the following supported bands: LTE 4, 5, 7, HSPA 1, 2, 4, 5/6. Enjoy up to 18 hours of talk time on a single charge. The phone also offers 1080p HD video recording for those moments you just have to capture in motion.
As the phone is unlocked, it is compatible with GSM carries. You can sign the phone up with almost any carrier in Canada without contract and then move companies when you see a better plan come along. Many companies even offer an extra discount on your monthly fee if you bring your own cellphone.
The Blackberry keyboard appears to have a little extra coding in it on this model. The keyboard will actually learn how you type and adapt so you can type faster on your phone. This is a constant problem for me, I like to communicate on the go but typing on my phone is very slow. This looks like a feature I would really enjoy.
However, shipping is a bit of a pain. It can cost up to $23 depending on where you live in Canada. It might be a bit cheaper to the major population bases in Canada but it was a bit pricey for delivery to my neighborhood.
There are a few other deals you might want to check out. The Blackberry Passport is now $100 off on all three colours including the limited edition Red. Also, the BlackBerry Q5 (Unlocked) - White is on sale for $175 but we have seen better here so I do not recommend it.
This is the best deal we have seen on the Z30, though.
(Expiry: 30th December 2014)