16GB Kingston Datatraveler Thumb Drive for $8.99 & Free Shipping @ Dell.ca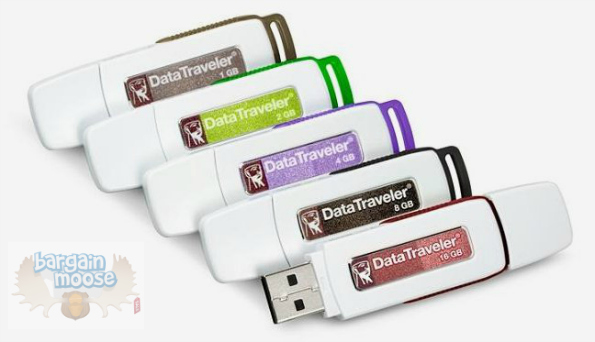 Travel with your data, travel with your money. Over at Dell.ca, you can pick up Kingston Datatraveller 16GB pen drives for only $8.99 with free shipping.
First things first, I did some lookin' around. The deal on the Dell website itself doesn't look that good. It's normally $10.99 and is $2 off. But the deal vs. the competition is quite a bit better. If you look around you can find it for as low at $9.99 but shipping isn't free. Even Amazon (who you would think could take on Dell as far as pricing goes) has it on for $16.51 without free shipping.
This specific item isn't anything special but the category of product it is in (thumb drives) is great. These are life savers for me. I don't use optical media anymore so I have a few of these lying around for any time I need to move data. I don't even mind giving them to a friend instead of a DVD. This way, I can reuse the thumb drive and if the person loses it or just doesn't give it back, it's only a couple of bucks.
(Expires: Not sure, possibly 19th July 2012)