123InkCartridges.ca: Up to 30% Off Green Favourites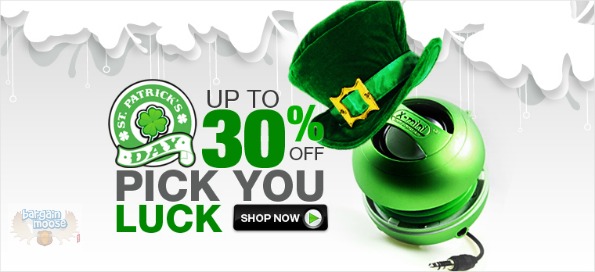 123InkCartridges.ca has some green treats for you in honour of the recently celebrated St. Patrick's Day.  Some items are coloured green, others are just included for the fun of it.
The website seems to be partially in English and partially in French on the deals page... and after ten minutes of fiddling I couldn't fix it. Hopefully it won't affect your shopping too much as the titles are all in English. Here are some of the deals you can pick up:
Those are the two best deals right there. There are also a couple cable deals that aren't bad. Both the 1m 180° Pivoting / Swivel High Speed HDMI® Cable - HDMI to HDMI - M/M and the 6 ft 90° Down Angled High Speed HDMI® Cable - HDMI - M/M were $14.99 (MSRP $20.99) and are now $10 each.
Note: coupons cannot be used on sale items.
Get free shipping on $49 or more.
(Expiry: 30th March 2013)