$100 Off TomTom Golfer GPS Watch - Now $200 @ Best Buy Canada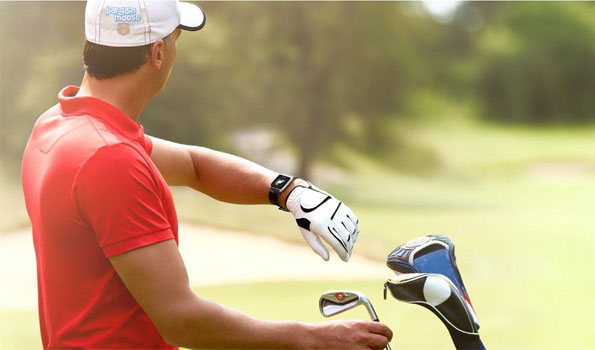 Calling all golfers: Best Buy has dropped the price on the TomTom Golfer GPS watch by as much $100! Originally priced at $299.99, it's now down to just $199.99. Shipping is free as well.
I have to say that I'm definitely surprised by everything that this nifty watch can do. Here's a quick list of just some of its characteristics:
Calculates green distances
Tracks the score, distance and time of your round
Allows you to view green & hazard graphics before you hit the ball
Sees the remaining distances to lay-up points
Plus, it's completely smart phone compatible and will sync to any iOS, Android or Windows device! That way, you can keep track of all of your stats once the game is done.
On top of featuring an 8-10 hour battery life, it's also water resistant up to 50m (165ft). I'm not entirely sure why it's necessary for this watch to be water resistant for that many feet but at least if you happen to fall into the lake while golfing, then your watch should continue functioning. Either that or you can wear it in just about any torrential weather! :P
There are only two reviews for this watch on Best Buy's site with an overall rating for 4.5/5 stars. Here's what one reviewer had to say about it:
Did everything it said it would do. Shows distance to hazards, distance to holes....easy to use after you get used to the menu....did not improve my game though...
I didn't find this watch at any other Canadian store but I did find it on Amazon.com for $239. On TomTom's own website, it's $249.99 but they don't ship to Canada.
Personally, I think the TomTom watch is great for seasoned and amateur golfers alike. My own parents fancy themselves to be expert golfers but really only go a couple of times a year and I know that my Dad would love it just because of how techy it is. Ultimately, it's a cool gadget and would definitely make a great gift.
(Expiry: 6th August 2015)