Tim Hortons Canada: Free Skates In Your Neighbourhood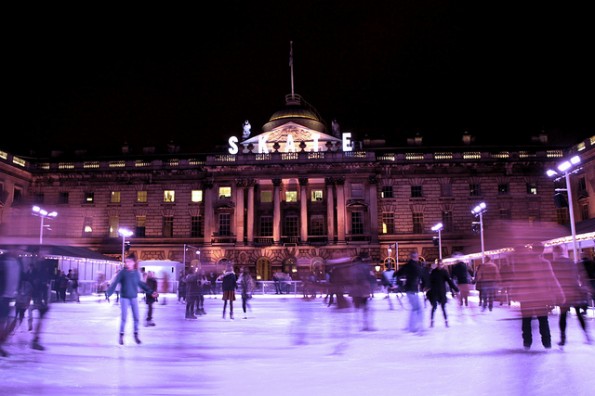 Every year, Tim Hortons sponsors some free skates in neighbourhoods around Canada. This year is no different and they have released their list of when and where the free skates will be in your community.
Skating truly is a Canadian sport. There are two things my children have to do (besides school), and this is learn to swim and learn to skate. I remember going skating many evenings with my dad at the local outdoor skating rink. Those are really good memories. Two of my three children have already learned to skate and my third will this winter and then the entire family is going to get out there in the fresh air and skate on a regular basis.
Outdoor rinks are usually free, so the Tim Hortons skates are mostly at indoor arenas and community centres. The great thing about this is that it doesn't matter if the weather is -20 or +20, you can still skate. Plus, you don't have the wind or precipitation either. Each community has about three  (or more) dates for free skates, so if you can't make one, you have other choices.
Photo Credit: Robbie Dale
(Expiry: Unknown)