Teavana Canada Promo Codes: $5 - $25 Off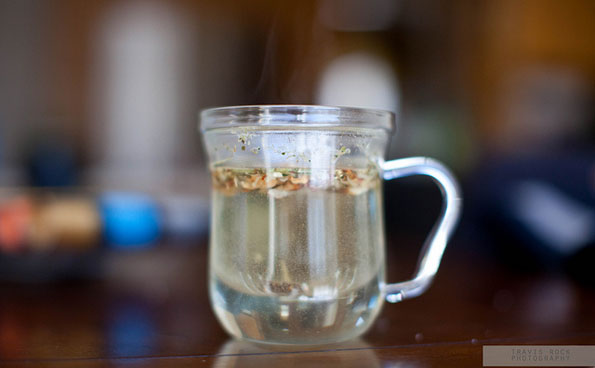 Love Teavana? Then you're going to love their latest coupon codes as you can save up to $25 on your order! Get $5 off orders over $50, $15 off purchases over $75 and a whopping $25 off if you shop for over $100, but take heed because these coupons expire at the end of the weekend.
Click here to shop @ Teavana.com now
Coupon Code: CHOOSE5
Discount: $5 off $50
Coupon Code: CHOOSE15
Discount: $15 off $75
Coupon Code: CHOOSE25
Discount: $25 off $100
Expiry: 13th July 2014
I love Teavana's main banner text on their homepage: "sippin' sunshine" in reference to their new iced tea cups. Available in a variety of styles and colours, they range from $7.95 to $24.95. I'm particularly tempted to get the yellow sorbet tumbler because of the delicious memories the name brings up for me. Just yesterday I bought and tried the Island Way sorbets, as per my dad's recommendation, and ohmygosh are they ever delicious! They come in six main flavours like mango/orange, pina colada etc, and each comes in a natural shell (i.e. a coconut shell, half of an orange etc.).
To get back on topic though, the yellow sorbet tumbler is $14.95 and can hold up to 12 ounces (330ml) of tea or any other liquid of your choice. In fact, it can even be used for hot beverages, though it might be a little weird drinking coffee from a yellow tumbler. It's BPA-free and the lid is made to avoid spills, which is a main feature I look for in a tumbler because I can't even begin to tell you the amount of spills my purses have endured over the years. This same tumbler is also available in other colours like blue, berry, or green.
The good news is that these codes are also applicable to sale items, which you can find by clicking on tea products from the overhead menu on Teavana's site. In fact, the Tropical Nut Paradise rooibos tea that I wrote about a couple of days ago is still available at 75% off for just $1.95 for two ounces.
This could also be a great opportunity to get a cast iron teapot, especially since these are the best for tea brewing. They're more expensive than regular teapots by a long shot, but the important thing to know about them is that they enhance the flavour of tea, especially over time, and they also hold heat much better. I have been eyeing the Imperial Dragon cast iron teapot for a while now because of its lovely design, but since it's regularly-priced at $189.95, the code above would definitely bring it down to a much better price of just $164.95. A more affordable cast iron teapot would be the Dragonfly one as it's just $69.95 (or $64.95 with the code) and it features as lovely of a design.
Shipping is free on all orders over $50. For more Teavana coupon codes, be sure to keep an eye on the Bargainmoose forum.
(Image Credit: Travis Rock)