Winter Closeout Sale - Items From $10 @ Frank & Oak Canada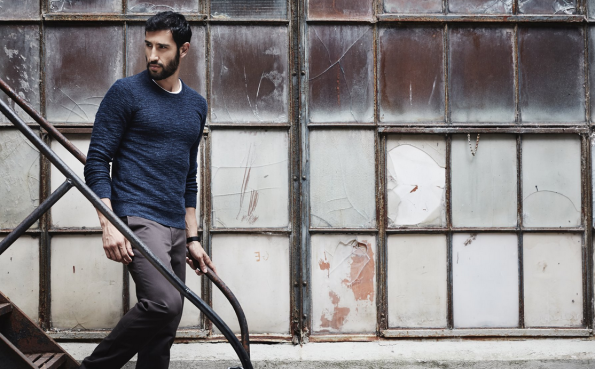 Okay, in all honesty - who has a hubby that buys their own clothes!? I know I don't. I secretly stash new purchases in his side of the closet and he wears them. Do you think he will notice that I trashed his unsightly track-pants as well? If you find yourself shopping for hubby as well, then you may want to take a look at the Frank & Oak Winter Closeout Sale. They have up to 70% off right now, with items starting as low as $10. 
Frank & Oak Canada is a high quality brand for sure, and usually their prices reflect that. That is why I love shopping in their sale section - especially during this Winter Closeout Sale. With discounts like this, I get tempted to update my man's entire wardrobe.
The first item that speaks to me is the Striped Cotton Oxford Shirt in Blue. It was originally $55, but right now you can get it for just $28. There are even tall sizes available, and realistically where else can you get such a nice shirt for such a low price? If your man wears gingham, then definitely check out the Brandford Gingham Shirt in Moss Green which was $55 and is now $16. There are plenty of items to choose from, so definitely have a look for yourself and see what you can find.
Spend $100 to get free shipping from FrankAndOak.com, otherwise the flat-rate shipping cost is just $6. Even the flat-rate shipping charge seems totally reasonable with these discounts, but you could always have your purchase shipped to your local store for free if you prefer.
(Expiry: 31st January 2016)