Urban Planet: BOGO $1 Sale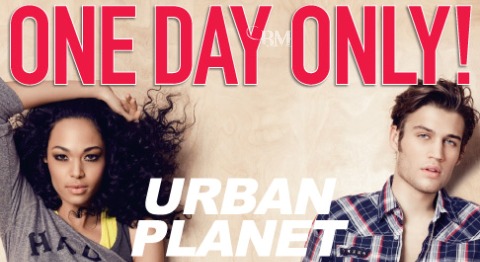 Tomorrow, Urban Planet is having a one day only online sale. Everything in their store will be Buy One Get One for $1. So consider this you 1 day warning!
Shipping is $8 standard (at least to where I live). They have a spot during checkout where you can enter your SPC card if you have one, to get an extra 10% off.
Sale only on Monday, February 21, 2011.