Urban Outfitters: Funky Bargain Dresses!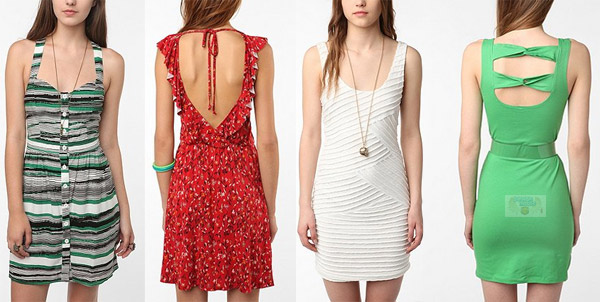 I was reading an email from Loulou today, and it highlighted a good price on a cute little green dress from Urban Outfitters, going for $32. But then I decided to have a further browse round the Urban Outfitters site, and I found some more excellent prices on dresses, starting at only $9.99!
Here are some highlights that I spotted, all shown in the picture above.
Great selection, eh? Nice little party numbers. :)