Up to 84% Off Dresses - Now Under $30 @ Cleo Canada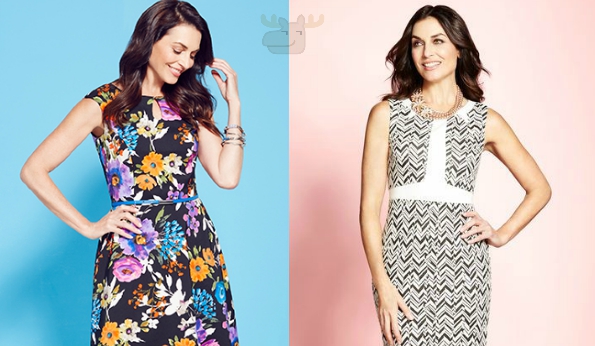 Cleo Canada has two 'sale' sections you should become acquainted with on their website. First, they have a 'fall sale' with an extra 50% off already discounted dresses. This brings a whole bunch of dresses that were around $100 to $110, down to just $29.99 each. The clearance section is also loaded with dresses that were around $100 to $120 and are now on sale for $19.99 to $29.99. There are even a few on sale for up to 84% off their original price.
This Black Illusion Maxi Dress is a hot buy because it fulfils the role of a little black dress in a full length profile. It was $139.50 and is now on sale for $29.99. Sizing is rather limited but this truly stunning black dress is a real steal if you can find it in your size.
This Plus Size Blue Lace Maxi Dress is a deal for girls in need of a size 14 or larger. The dress was $119.50 and is now only $19.99. Again, sizing is limited. For a little bit more money and better variety, the Plus Size Textured Fit and Flare Dress that was $109.90 and is now on sale for $59.99. After the extra 50% off in the fall sale section, this dress comes down to just $29.99. While the dress is fairly simple in design, I like the keyhole feature at the bust and the little waste band for defining. I am also happy the dress comes in red instead of the standard 'slimming black'.
If you keep on finding dresses you like but not in the size you want, then pick up this Floral Print Maxi Dress that is still in stock in sizes small, medium, large, and extra-large. Originally $109.50, the dress will only cost you $19.99.
In my opinion, the most beautiful dress in either sale is the Blue Damask Print Sheath Dress currently available in petite sizes 0 through 18. This dress has a seriously gorgeous print that reminds me of stuff that some designers put out. I swear I have seen dresses like this on Outnet, a discount designer website in the USA that I watch. Originally $99.50 and on sale for $59.99, the dress is now discounted to $29.99.
Shipping is only $1.99 on orders of $40 or more with coupon code SUMMER40.
(Expiry: Unknown)