Up to 70% Off With Items From $7 @ Adidas Outlet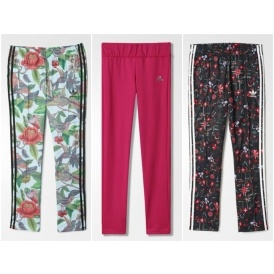 With Adidas as one of the top and go-to companies for athletic wear and athletic gear, it's understandable that their prices aren't always the lowest. With long lasting products and great customer loyalty, it's no wonder that this doesn't really stop us from buying from them. However, there is now a better way to shop Adidas, that is more affordable: the Adidas Outlet online! Adidas Outlet Canada is currently offering up to 70% off of their regular Adidas items. New items have recently been added and this sale is good.
With prices a low as just $7, the discounts assure you the lowest prices on their items. Not only are these prices exceptional for Adidas, but as I've been looking around and trying to find long-lasting and durable athletic wear, these prices beat any of the other options. I've fallen victim to buying from an unknown brand with low prices, just to have my jogging pants quit on me after one yoga class.
With great prices on item such as this Yogi Twist Tee for only $25, or these amazing Battle of the Birds Track Pants that are now 70% off their original price for only $20, you're certain to find something that fits you, and your budget perfectly.
Did I mention that shipping is free on orders over $50? Enjoy!
(Expiry: Unknown)