TShirtMonster Coupon Code: 10% Discount!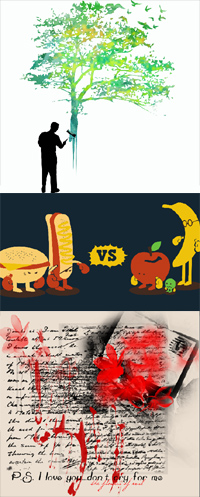 T-shirts galore! T Shirt Monster is a Canadian owned and operated site which sells a load of t-shirts! I've found a 10% coupon code for these guys – here are the details:
Click here to use the TShirt Monster coupon code online
Coupon Code:

WHOSYOURDADDY

Discount:

10% off
While 10% isn't a massive discount, I wanted to blog about them as it's a new Canadian t-shirt seller, which I love writing about! I love buying new tees, as I really like to be wearing unique items, I don't want to be wearing run-of-the-mill Walmart clothes… I like to pay a bit more and to wear some fashionable, eye catching tees!
T-Shirt Monster have some interesting designs, some interesting ones that even rival Threadless designs! To the top right, you can see "Colors in real world" for $24.95. I really like that design. The second one down is called "Food fight" and it is $25.95. The third t-shirt pictured is known as "P.S. I love you," it's a very interesting and eye-catching design! That tee is only $18.50.
The site itself is really cool, I love the design and layout. The cute little monster logo is all over the place, and it's pretty funny. Check out what you see if you click your cart when there's nothing in it… ! T Shirt Monster also lets you upload your own designs, and you can sell them and try and make yourself some money!