Tristan Style Canada: Minimum 50% Off Sale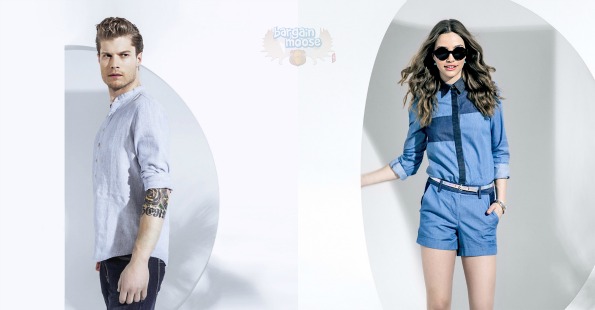 We have actually never blogged about Tristan before because they rarely have any sales or discounts to speak of. Therefore, I was surprised when I flipped through their website today and discovered their sale section full off clothing that is a minimum of 50% off right now.
The men's sale section has many treats. This Henley Collar T-Shirt With Tweed Effect originally retailed for $49.99 and it is now on sale for $20. The shirt comes in black or red and nearly all sizes are still available. This Solid Color Cardigan originally retailed for $75 and it is now $30. While only available in black, black is a standard colour that matches with pretty much everything. Sizes medium through 2XL are available. You can pick up the Striped Cardigan for only $30 as well (originally $75) in medium, large, or XL.
There are plenty more deals in the women's section as well. This Basic Fitted Turtleneck T-Shirt was $39 and is now $15. It is available in the two colours every basic wardrobe needs: black and white. If you are looking for a new dress and prints are your thing, check out this Front foliage print dress from Tristan. Originally $125, the dress is on sale for $55. I am not exactly sure it is a summer print; rather I see it as a good fall or spring dress. It would be a good colour combination for transitioning between seasons. Sizes 2 through 12 are currently in stock.
Tristan Style is a Canadian company out of Quebec. One of the unique things I noticed on their website was the little green and white maple-leaf logo they use for identifying Canadian made items. If it is important for you to support the Canadian economy or local industry, then you might want to pay attention to which products bare the little leaf symbol. This Herringbone & stripes pencil skirt is an example of a Canadian made product in the sale section. Originally $85, the skirt is now on sale for $35.
Receive free shipping on orders of $100 or more. If you cannot see reaching that minimum, do not fear: shipping appears to be a flat rate of $8. You can also request your package be shipped to your local Tristan Style store free.
Do you own any Tristan Style clothing? If so, what do you think of the quality? Are made in Canada products important to you?
(Expiry: unknown)