Tip Top Tailors Canada: 50% Suit Sale!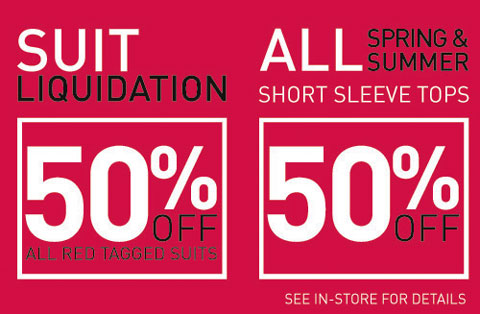 It is Tip Top Tailor's 100 year anniversary! That's pretty long in the life of a store. In order to celebrate, they are having a "suit liquidation" sale, in-store. All red-tagged suits and short sleeve tops are reduced by 50%!
Of course, you are going to have to hunt in-store for this offer, so I hope you guys find some nice clothing deals! The Tip Top Tailors website does not say how long the promo lasts for. As they have over 100 locations across Canada, you might be able to find one near you.
I think I will try and drag my other half in, as he desperately needs a new suit. It is my sisters wedding at the end of the month. There is no way he can wear his old suit, unless he wantsd to put people's eyes out when the buttons fly off.
Tell us if you get any super suit bargains!