Threadless Tees: $10 Sale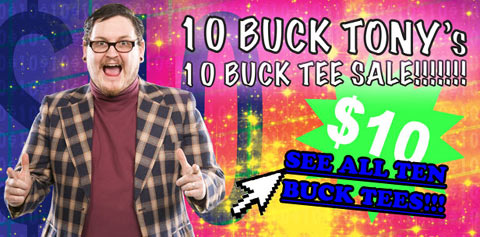 Once again, my favourite t-shirt company is having a $10 sale right now!
Coupon Code: 10bucktony
Expires: 19th February 2010
For 3 days only, all of the t-shirts on the Threadless site are only $10 each. Whenever these sales happen, the popular designs can sell out quite fast, so I would order as soon as possible if there were a few you had your eyes on.
When they had the last $10 sale, I went mad and even bought a few of their baby designs for my upcoming baby girl! I could not resist!
Remember – Threadless ship from the US. Shipping for 1 tee isn't great, but if you're ordering a few, it's not too bad.