The Gap: Lightweight puffer vest $22.97 (Was $79.50)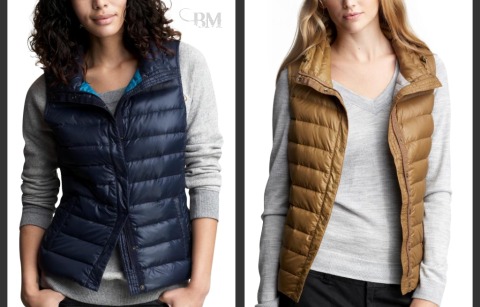 I just received this lovely Lightweight puffer vest in the mail, and I have to say, this is a great deal. You get a 90% down filled vest, for over 70% off. Only $22.97, originally priced at $79.50. Still available in sizes XS, S and XL between the two colours: blue and gold.
I got it in blue, and the fit is great except through my chest, where it is a teeny bit tight. I don't know if it is enough to bother returning it after scoring such a great deal. :-) But it feels nice and warm, and it is water resistant too.