The Gap Canada: Pant Sale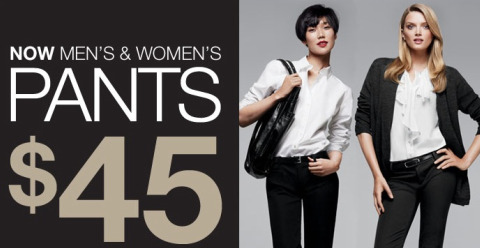 Our first online Gap Canada sale! Recently The Gap released a line of women's dress pants and in promotion of their new line is putting them on sale. They also are putting all men's pants on sale.
Pants usually priced $59.50 - $69.50 are only $45.
This offer is also available in stores and only for a limited time.
I like the men's slim fit khakis (think they might do well on my light husband) as they have a really nice clean front (not pleated) and I don't like pleated fronts on men's dress pants! It just adds extra bulk where none is needed.