Sportinglife.ca: Final Summer Clearance Sale Now On: Up to 70% off, BOGO on Shoes & More Deals!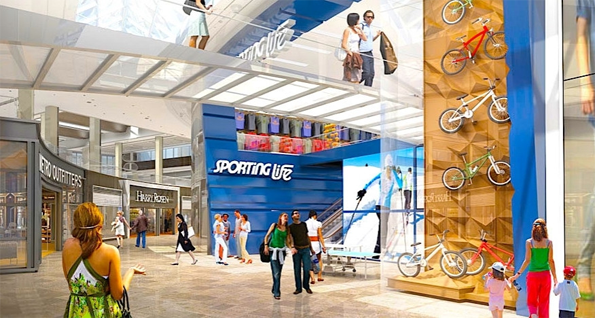 A kindly Mooser emailed us late last night with details of a sale which is currently happening online at Sporting Life Canada. It's the final summer clearance sale, in which they are advertising up to 70% off some top brands. On top of that, there is a plethora of other promotions which could make this an ideal time to have a browse and buy some deals.
The Mooser (thanks priceshopper!) who emailed in had this to say:
I just bought two pairs of shoes and a shirt. The shoes were originally $159.99 & $79.99, and on sale for $59.99 & $49.99. However the BOGO sale automatically applied itself & the second pair of shoes came to $25. The t-shirt originally $40 was on sale for $19.99 and because my order was over $99 shipping was free, so I saved the $10 shipping charge.
You got some great bargains there! Let's have a look at some sale items to see what we can see.
Selected styles in the sale footwear section are reduced by between 20% and 50%. And on top of that sale amount, it's also BUY 1 GET 1 FREE!! This is a really great opportunity to grab a few pairs of top-brand but low-priced shoes. Some of the major brands are excluded from being the second pair, such as Uggs, Toms, Kamik and a few others. As an example of the type of deal you can get, these men's Adidas trainers were $109.99, and they're now $69.99. Put two pairs in your cart and the second is totally free.
For me when I see a sale like this, I always hit up the kid's section and stock up on shoes for them. For example, there are winter boots from $15.99 here – they were $49.99, they're down to $19.99 as there is an extra 20% off in your shopping cart. When you see a bargain in winter boots for your kids in the next sizes up – stock up!
The summer is nearly over but this actually means it is the perfect time to buy some summer clothing deals for NEXT year. In this sale, there are some big brands such as Hurley, Vans, Roxy, Brax and Barbour. Have a hunt through to see what you can see. For example, I spotted this Women's Canadian Moose T-Shirt which has been reduced from $55 to only $15.99. WANT!!
Remember, if your order is under $99, shipping would be $10 which is a bit steep. To get the most bang for your buck in this sale, spend $99 or more for free shipping – I don't think that would be hard to do!
If you find some super bargains, please show us in the comments below!
(Expires: unknown)