Sportchek Canada: Men's Nike Canada Jersey Was $150 | Now $105 (Expired)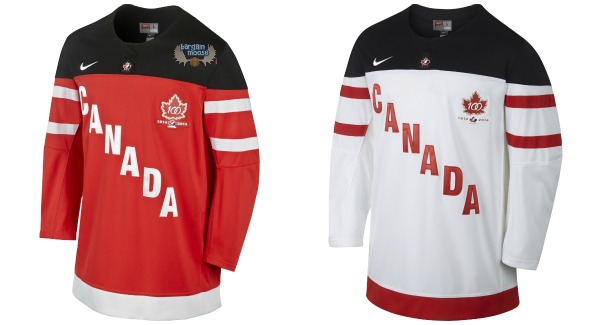 Go Canada! I have to say that we have much to be proud of in Canada, but we definitely have a lot to be proud of when it comes to our Canadian hockey teams. You can show your pride in a Team Canada jersey, now almost $50 off at Sportchek. Regularly $150, get it for $104.99, and because it is over the $99 minimum for free shipping, you won't have those fees on top either.
While I'm not really into hockey, I can get on the bandwagon and cheer for my country. I love it when I see entire families dressed up in jerseys, supporting the team. It just seems incredibly patriotic to me. Even if you aren't a fan of hockey, this joining together of people over a loved sport and a loved country is truly admirable.
This jersey is made of twill with strategic panels for breathability. This means it is not just great for wearing while watching hockey, but also while playing. It looks like only small and medium are available in the white. But, if you want the red, there is only large available. This definitely helps with the choice factor of what colour to get.
I shopped around and found other stores like Lids, Pro Hockey Life and Hockey Canada all sell this jersey at its regular price of $150.
There are quite a few other Team Canada items on sale as well, all at 30% off at Sportchek.
The Team Canada 100th anniversary diagonal hoodie is a great way for your child to show their team spirit. It was $50 and now is $34.99. You can get it in youth or in child.
We mustn't forget the ladies during this sale and this Nike Hockey Canada MVP track jacket in red is also 30% off. Originally $80, this jacket now sells for $55.99 at Sportchek.
Other items on sale include t-shirts, onesies and even hockey sticks and nets.
(Expiry: 13th January 2014)