Spoil Yourself With Clothing From $5 @ Le Chateau Canada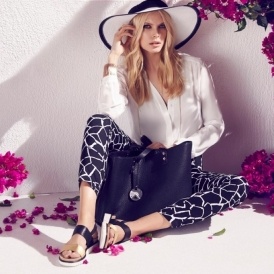 I have been on the hunt for some pretties to spoil myself with, and this is the perfect promotion for that. Right now you can shop at Le Chateau Canada and get items as low as $5 during this sale - plus if you spend over $100 then your shipping cost will only be $5 as well.
So start filling up your shopping cart at Le Chateau! With up to 85% off, that won't be hard to do. I instantly fell in love with this Challis Tribal Print Crop Top which is available for 83% off right now. You'll pay just $4.99 which is quite a steal - and most sizes are available at this moment.
The Skinny Coloured Jeans are also quite eye-catching and trendy for summer wear. They were $39.95 regularly, but right now you can get them for $14.99. I would totally wear something like this - would you?
If you spend over $100 at Le Chateau's outlet then you will pay just $5 flat-rate for shipping.Otherwise shipping is $7.50 which isn't all that bad either.
(Expiry: 18th July 2016 @ 9 AM EST)