Simons.ca: Fashion Finds For $19.99 or Less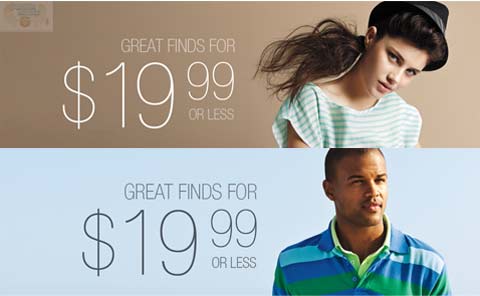 Over on her blog, Lena was writing about some fab fashion finds from Simons.ca. It prompted me to have a good look at their site, because I've never actually bought from them before. They have really trendy items, and the prices aren't too bad either! There's one particular section with a range of pieces under $19.99 - bargains!
I've linked to the female section above, but you can see more sub $19.99 fashion finds in the mens section.
For the ladies:
For the laddos:
I've just highlighted a few items here, there are loads more to choose from.
To get free shipping from Simons.ca, you'd need to spend a minimum of $50 online.