Sexy Donut: C-String Panties $8.99 (Was $25)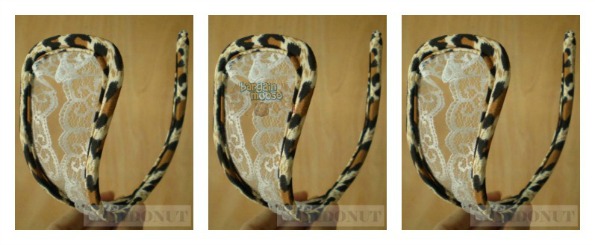 There is an awesome store called Sexy Donut that has a ton of unique and exciting lingerie and sexy wear. They have some great deals on right now but this one takes the cake.  This one is for all of my fabulous adventurous ladies out there and their partners.  You can get a wild pair of c-string panties for $8.99.
These sexy panties are one size fits all and the price is in U.S dollars. They were $25 and are now on sale for just $8.99. I wasn't even about to price compare because how do you price compare something so unique?  This is one of those things that I think if you are interested, you just have to try them out!
I have seen crotchless panties before but nothing like this!  They are crotchless, side-less and thong like.  I say thong-like because they are not your typical thong underwear. Instead of a g-string, they are calling it a c-string, I assume, because of the shape of them. They are lace in the middle and animal print on the sides.
Before you checkout, make sure take a look at their fun club wear, swimwear and costumes.
As for the cost of shipping, it will depend on what and how much you buy as well as where you live.  When I tested an order, this item was just over $1 to ship to Calgary Alberta, which is very reasonable.
(Expiry: Unknown)