Run & Done Toque And Earmwarmer Now Just $19 PLUS Free Shipping @ Lululemon.com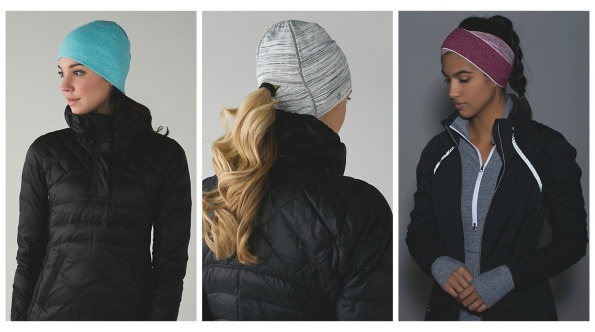 Attention all runners! Every winter, Lululemon comes out with some amazing cold weather running accessories, like the Run & Done Earwarmer and the Run & Done Toque, now just $19, with free shipping. The Toque was originally $32 and the Earwarmer was originally $26. Both of these are available in three different colors: grey, pink and blue for the Toque, and black, pink and blue for the Earwarmer.
For serious runners, it's often the little features that make all the difference. I don't think many people workout with their hair down, that's why there is opening on the top of the Toque pull your ponytail through. There's also reflective details on both the Toque and the Earwarmer, so that you are visible to vehicles while running in the dark.
These accessories are meant for runners, but that doesn't mean they wouldn't be useful for your daily activities, whatever they may be. As an active mom, hats like these are perfect for me. They aren't bulky, yet they are warm and practical. That's what I look for in all my winter clothes. I don't want to be restricted by my winter clothing since I'm always running after my toddler.
Shipping is always free at Lululemon.
(Expiry: Unknown)