Rudsak Canada: Regina Coat On Sale $110 + Extra 20% Off - Now Just $88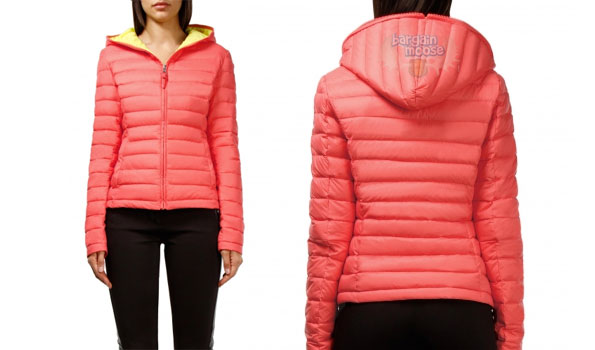 Right now, Rudsak is offering an additional 20% off any order and browsing around their sale section, I found the Regina coat. It's already on sale for $109.99, from an original price of $220 and further comes down to just $88 at checkout -- that's essentially a 60% reduction from its original price!
Prices are great, especially if you get something from the sale section but the only drawback is shipping. To have your order shipped for free, you need to spend at a least a minimum amount of $200, otherwise a $7.50 shipping fee will be added to the order. This doesn't seem to be deterring many shoppers though as merchandise, especially those already on sale, is selling out quickly.
The Regina coat, featured above, doesn't have much of a description except for the fact that it's a puffer jacket. Its warmness for winter temperature is questionable but if anything, it could be perfect for milder temperatures, especially those of beginning spring or fall. It comes in a coral colour and is only available in medium or large.
There is more outerwear to choose from for either men, women and kids though, like the Ives jacket for men. Originally priced at $225, it's now on sale for $95.99 and further comes down to just $76.80. It's a light jacket that would be particularly well suited for wearing when travel, especially if you happen to take advantage of the Jetsetter promo code that Eva blogged earlier today. Keep in mind that only the XS and S sizes can be ordered online.
I'm a huge fan of Rudsak winter accessories and the Korina earmuffs instantly stood out to me. They come down to $16 from a sale price of $19.99 (reg. $45) and come in a black/green colour combination. The band is leather and the muffs themselves are made from rabbit fur. My hubby gave me similar ear muffs to these for Christmas last year and I absolutely adore them as they are super soft as these are bound to be as well.
Love scarves? Then I also spotted the Poka scarf in off white on sale for $15.99 (reg. $35). It gets reduced to just $12.79 and if you wrap it around your neck just like it's featured on the picture, then it could look like a pair of angel wings. :P
(Expiry: Unknown)