Roots Canada Summer Sale: 50% Discount PLUS Extra 20% Off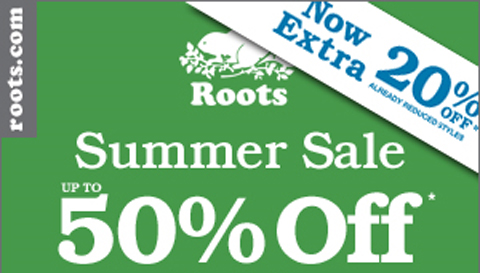 Right now at Roots Canada clothing online, there's a summer sale with normal reductions of up to 50% off. But wait for it - for the next few days, there is an extra 20% discount off the sale prices!
Here's how it works: the prices shown already include the extra 50% off - but when you add something to your shopping cart, you will see the extra 20% off as well. Sizes and colours might be limited, so get in fast while there is plenty of stock.
Some examples for the guys:
Some examples for the girls: