Retro Glam Canada Coupon Code: 20% Off Everything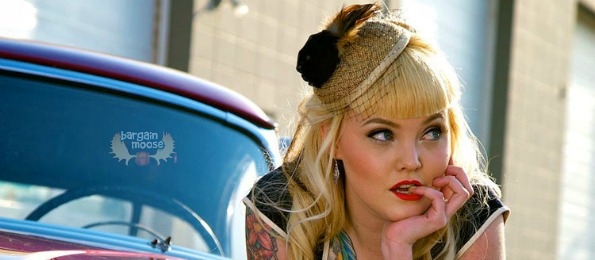 It is with great pleasure that I want to introduce you to this new to Bargainmoose store - Retro Glam. Based out of Alberta, Retro Glam offers "old school Hollywood glamour and modern subculture" for men, women and even kids. If you love the retro look (as I truly do), you will love this store! I haven't previously seen too many stores based on Canada with this kind of offering, so this is a treat, plus you'll get 20% off everything with promo code.
Click here to shop @ Retroglam.com now
Coupon Code: sale20
Discount: 20% off
Expiry: 21st September 2014
While this coupon says 20% off your order, I found it didn't work on everything, but it didn't say why or which items. Unfortunately, you are just going to have to try your luck and see what you can get on discount. For example, this "I love my Dad and his tattoos" shirt, which is mega-cool, didn't get a discount.
What's really cool is that when you are adding something to your cart, you can see how much they have in stock as well, in case you want more than one.
I found some very interesting items while perusing Retro Glam's website, like this Folter Profiles top. While I would wear this as an everyday top, it could also be a cute top at Halloween if you are looking for something to add to a costume. I did notice there were a lot of items that would be good for Halloween. This top was $40, but on sale for $32, but after adding the coupon, you'll get it for $25.60.
I was excited that there was a kids section, but sad that the boys section was empty. Then I found out the girls section was empty too. I'm going to think that the store is new enough and have hopes to fill this section eventually.
You'll have to spend over $200 to get free shipping from Retro Glam and you can get this and more coupon codes from our forum.