Pink Cherry Ad Code For 20% Discount! (NSFW)
Exclusive discount alert! We have a great ad code which gets you a 20% discount at the online adult toy store, Pink Cherry Canada. This website is not safe for work guys, so don't be clicking through from there!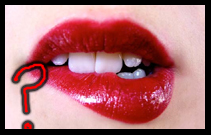 [blogcoupon name=" Pink Cherry Canada" code="MOOSE" url=" pinkcherry.ca" discount="20% off" expiry=" 14th February 2010"]
This is actually good timing for those of you who are well prepared, and ordering in advance for Valentines Day 2010. Remember, there are more than just scary toys on the Pink Cherry site. If you're not interested in those, there are also funky things for couples, such as items in the Kama Sutra range, from chocolate body paint to massage oil. I think this weekender kit would be a good gift idea too.
Right now, shipping is free on a  $49 spend, which is a bit lower than their regular shipping threshold.
P.S. There will be more Valentines ideas here.