Penningtons Canada: Buy 1 Sale Item & Get 2 Free!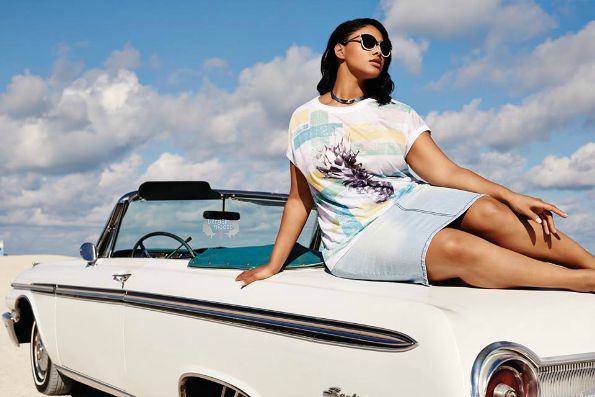 Penningtons has a super cool deal going on right now, where you can buy one sale item and get two more free! While their sale items aren't heavily reduced, getting two other free items reduces your cost by basically 66%.
Whether you are looking for plus-size dresses, tops, bottoms, outerwear, lingerie or swimwear, you'll find it in Pennington's sale section.I love the filters that they have so you can find exactly what you are looking for in the sale section, from colour to size to brand, price and fit.
If you are looking for a colourful dress for your next casual outing, this sleeveless printed maxi dress is quite pretty and I like how it looks like two pieces. Regularly $70, it is on sale for $64.99.
Another printed maxi-dress is this tiered one, also regularly $70, on sale for $64.99. This one is black with a gorgeous paisley-type print at the bottom. Only size X is available. I think this is going to be very flattering!
If you've had enough of dresses and want some cropped skinny jeans, those are regularly $68, on sale for $64.99. While $3 off doesn't sound like an awesome deal, what matters is that both your last two items will be free. You'll pay a total of $64.99 for all three items.
Of course, you can shop for anything you want, but I try to keep the price as similar to my first item as I can so I get the best deal. I had written this large spiel about doing extra orders to get the best deal, but I see that my items seemed to group by price to give you the best deal on what's free, so you can keep it all in one order and just pay that one flat $7.50 fee for shipping. Take a look at the screenshot below: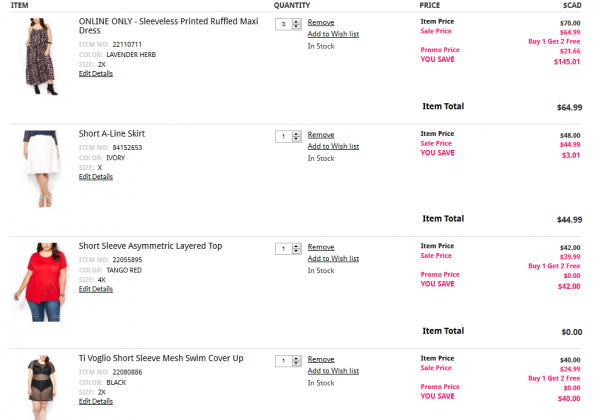 (Expiry: Unknown)