Outerwear on Sale from $14.04 @ Gap Canada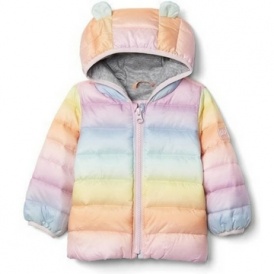 I still can't believe October is already here! If you haven't had a chance to grab new fall jackets for your family yet, you waited until the perfect time, because you can find HUGE deals on outwear from $14.04 at Gap Canada!
How does it work? Just use the code INSIDER at checkout for 40% off and enter the code GAPMORE for an extra 10% off your order!
You can even use these codes on sale items, so you can get this Girls' Print Jersey-Lined Windbuster for $18.89, down from $44.95!
Don't miss these deals:
For kids

For adults
The site let me use both codes at checkout when I tried this morning, so – fingers crossed – they should work for you, too!
These codes are only active until 11:59 PM ET tomorrow, so get shopping!
Shipping is free on orders of $50 or more. All prices listed above are after both discounts.