Old Navy Canada's 16th Birthday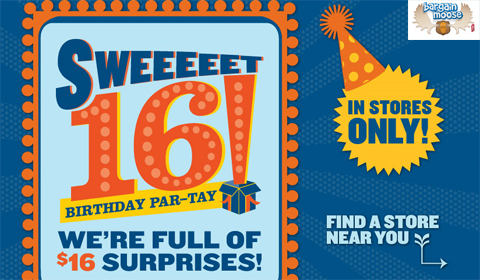 I got an email today, announcing that tomorrow marks Old Navy Canada's 16th birthday! To celebrate, they're having an in-store only deal, offering many items for only $16.
The email didn't tell me very much about the offer, but it did show the banner below, stating that you can buy various jackets for only $16. That sounds like an excellent offer, and a good excuse to head to Old Navy tomorrow, as the offer is for one day only. The jackets are normally $34.50 to $59.50, so it really sounds good!
Remember, if you prefer to shop at Old Navy Canada online, they have this excellent Old Navy promo code for a 15% discount which is valid to the end of October 2010.