Old Navy Canada: BOGO 75% off - In Stores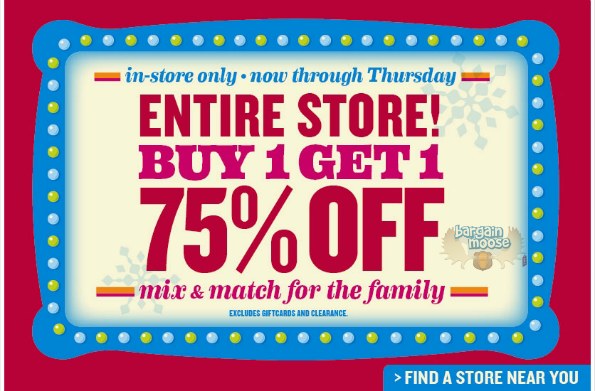 I don't often post just in store deals, but this one from Old Navy Canada is fantastic. In stores buy one item and get a second 75% off. This deal excludes gift cards and clearance.
This makes Christmas shopping easy, does it? At least for clothing! Old Navy has an excellent selection of men, women, and children's basics and the less you spend on clothing the more you can spend on toys - and other fun things.
Personally I think you should hit up the coat section: a great chance to pick up a coat for yourself and maybe one for the hubby at 75% off.
Btw: is there a difference between sale and clearance at Old Navy?
This deal ends Thursday at store closing: 1st, December 2011.