Nuvango Coupon Code: 25% Off Everything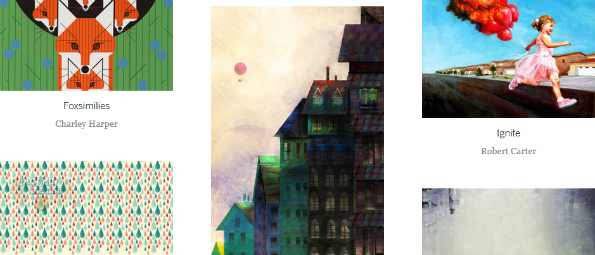 Nuvango (formerly known as Gelaskins) has released one of their ever rare coupon codes for 25% off site-wide.
Click here to shop @ Nuvango now
Coupon Code: SUMMER25
Discount: 25% discount
Expiry: 31st August 2014
The name has changed, and so has a few other things. They still sell skins for phones, tablets, laptops, controllers, and more. However, they have added to their website greeting cards, fine art prints, and stretched canvases. The options are endless, all you have to do is find your favourite image by one of their fantastic artists or photographers and choose your product.
I have a love affair with the Carina Nebula. Ever since I was small, astronomy fascinated me and I fell in love with giant clouds of gas. National Geographic's Carina, Carina image is famous and used on everything from leggings to scarves. If you love the image, then you can also get it on a host of products including your laptop or your phone. The iPhone 5 Carina skin costs $15 or just $11.25 after coupon code. While I love skins for my larger electronics like an iPad or a laptop, my phone really needs a hard case. The iPhone 5 case would be my first choice even though it costs quite a bit more. The case retails for $35 but is discounted to $26.25 after coupon code.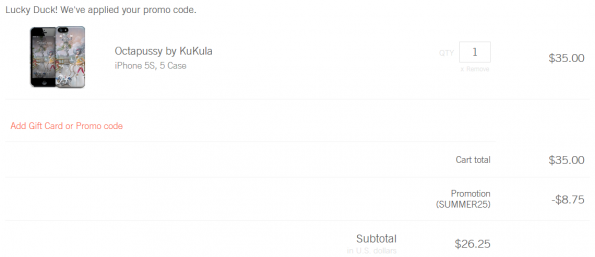 Greeting cards through Nuvango is amazing. Usually, greeting cards leave a lot to be desired in the graphics department, thus getting cards with the same images that are worthy of putting on your electronics or on your wall is wonderful. I am not sure why, but this design called Feeders by Gregory 'Craola' Simkins is calling out to me. The image is visually striking and I cannot get over the perspective he chooses. Each card is printed on FSC friendly paper and comes with a clear poly sleeve. No need to hide such beautiful artwork. Cards retail for $5. Use the above coupon to purchase yours for just $3.75 apiece.
What do you think of their new website and design? I currently have a iPhone case from them that I just love and both my PS3 controllers have their skins.
All prices in US dollars and all orders are shipped via UPS. While Nuvango bills in USD, all Canadian orders are shipped from within Canada and GST/HST will be charged at checkout (no duty).
For this and future Nuvango coupon codes, visit our busy coupon forum.