MPG Sport Canada: Convertible Vest/Jacket Was $128 | Now $51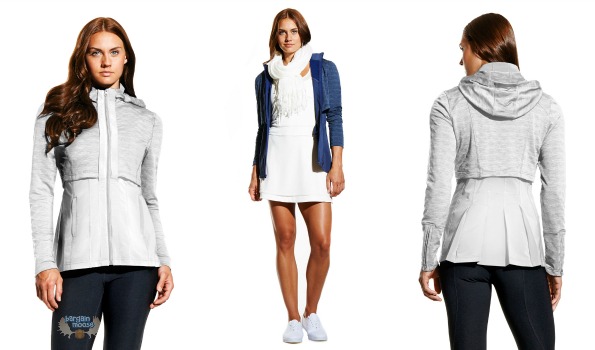 With the holidays long over and everyone feeling crappy, it might be time to get out there and get working out. I know, its totally cliche to start working out in January, but honestly, I know I gained a bit of weight over the holidays and my back is telling me to get outside and get walking/running or whatever and I don't care if I'm a walking New Year's resolution. MPG Sport has a really great deal on right now, with their 1-2-3 sale where you can get 50% off select items. I found this convertible vest/jacket that was $128 and yesterday it was $64. Today the sale is 60% off so you'll get it for $51.20! Select sizes and colours are available, so you might want to act fast before this one sells out.
I have a few items from MPG and have to say I love them. My favourite is their leggings, which fit so well and look so good, I often get compliments. I'd like to get this vest/jacket as I really don't have anything like it. I need something for spring that I can throw on before going outside that looks good and this fits the bill.
It does have some spandex in it, so it will be stretchy and well-fitting. Basically you can choose to wear it as a vest or as a jacket, depending on your mood and the temperature outside. There is a loop and snap feature that keeps the layers together when you wear both.
Strategically placed zippers allow for venting and storage in the jacket and it has a three-panel hood.
Extra small is available in both white and ink, and you can get medium or extra large in the white.
If this jacket doesn't suit you, there are tons of other deals available today. This sale will continue tomorrow as well, but select items will be discounted by 60%. MPG says that stock will be limited so you might not want to wait until tomorrow to see what you can get if you see items you like today.
Shipping is free on orders over $150.
(Expiry: 14th January 2015)