MEC: 80% Off MEC Poise Sleeveless Top - Now $5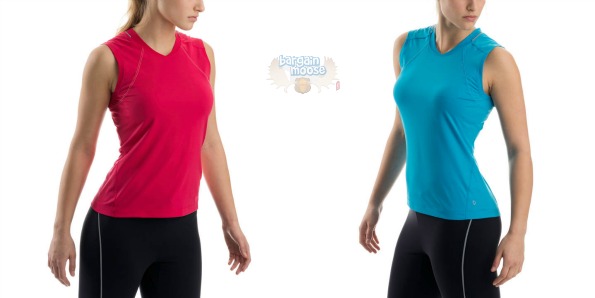 Mountain Equipment Co-op has some really fantastic deals once in a while and I just found one! Pick up this MEC Poise Sleeveless Top (Women's) for only $5, originally $25!
This top is going to sell out really fast and has already sold out in some colour and size combinations. It is currently still available in Katie Blue sizes small, medium, and large as well as size large in the Virtual Pink.
Besides the fantastic price, what is so great about this top? It is a medium weight moisture wicking fabric that is cut long so that the top will not ride up while you are running or jogging. It is a semi-relaxed slim fit for comfort sake and makes a great basic athletic top to be worn alone or layered under another top. If you are wearing it alone on a hot summer night then you will be grateful for the stretchy reflective tape that has been placed at the seams so people can see you.
This is an amazing deal as you are saving $20 per shirt you buy. MEC has a flat rate shipping of $6.50 or you can get orders of $50 or more shipped for free.
(Expiry: unknown)