Lululemon Canada: Everyday Gym Bag Only $79 (Was $158)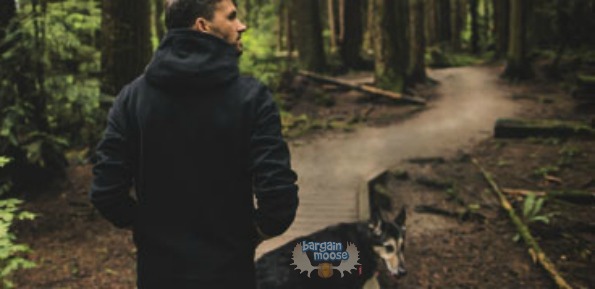 I find the two most busiest times of the year at the gym are in January when everyone makes their New Year's resolutions, and in September, when everyone gets back to being organized and the weather starts to get cool. I have to admit that I haven't been to the gym all summer long and I am going to pay for it this week when I go back. If you are anything like me and need to get back on track and organized and need a bag to do it, Lululemon has the Everyday gym bag on for only $79, was $158.
This is technically a men's bag, but I think it would work just as nicely for a woman. Besides, why the stereotypes? It's just a bag. Being just a bag, this bag is pretty fantastic. It is very durable, made with coated canvas and meant to take a beating and eventually add that weathered look to it. The opening is super large, which makes it easy for packing and finding items at the bottom of the bag. The padded tablet pocket lets you take your tablet with you and not worry about it getting damaged. You can wear it with the removable shoulder strap or carry it with your hands. The wet/dry pouch lets your sweats stay sweaty, while your dry stuff stays dry (and not stinky). Your shoes will also stay in their proper place in a removable bag.
Not just a gym bag, you can use this as a carry-on bag for trips away, as it is the perfect size for airline requirements.
As always, Lululemon offers free shipping.
(Expiry: Unknown)