Lucky Brand: Extra 40% Off Sale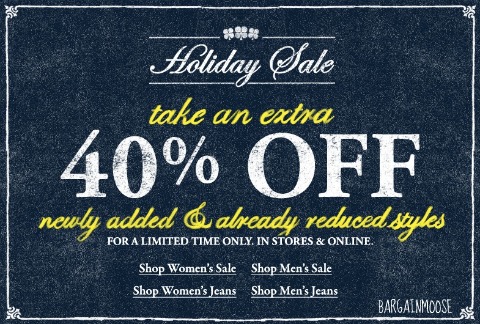 This is a sweet deal from Lucky Brand! Right now and for a very limited time they are offering an additional 40% off sale items in store and online! Now, the online store ships from the US, so shipping is high and duty is not included in that. If you have a store near you I would suggest going in store.
While I don't know what duty would be, I did try a few things out in my cart and shipping was $30. That seems high, but the retail value of my cart was $569 and even WITH shipping the total cost was $206.95 (USD). The extra 40% off when you stick it on your cart makes a huge difference. So even if I was hit with duty, as long as it wasn't too high I would still think this is quite the deal.