Lolë Yoga Mats from $31.18 @ Well.ca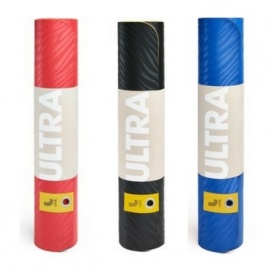 To all the yogis out there, this one's for you! Right now at Well.ca, you can find Lolë gear on sale, and mats start art $31.18!
Personally, I think Lolë's gear can rival lululemon's – and I can't argue with these prices – but I'll let you judge that for yourself!
Certain styles of mats come in multiple colours, but here are your main ones to choose from:
Plus, other goodies and yoga necessities are on sale, like this Yoga Mat Strap on for $11.98!
And if you're a hot yoga fan, you might want to pick up an I Glow Water Bottle on sale. On second thought, they have them in two colours, and you're definitely safer off having both to get you through those sessions!
Shipping is free on Well.ca orders over $35.
And if you need some new clothes to go with your mat (and of course you do), Lolë has sale styles and accessories from $3.60 shipped!