Loko Sport: Up To 50% Off & $20 Off Orders Over $100!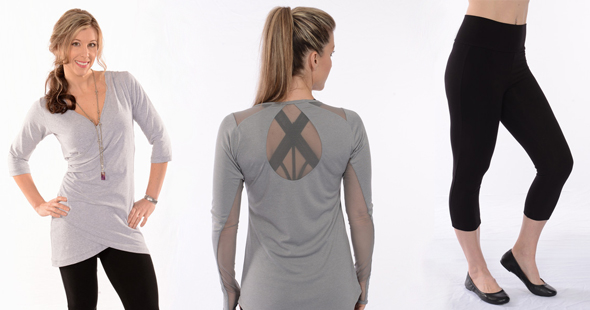 Moosers, I'm so excited to introduce you to Loko Sport and a little upset that I didn't find them sooner! Loko Sport is consciously- and ethically-designed clothing that is made right here in Canada; Ontario, in fact. Loko Sport's philosophy is unique in its inclusiveness. They believe that women of all ages, shapes and sizes can look and feel great in clothing that's both comfortable and stylish. Most refreshing and totally unlike that other company whose CEO has said, basically, if you're over a size -2, you're too big to wear their pants. Loko Sport has also provided us with a coupon code for $20 off your next purchase of $100 or more. A perfect opportunity to get your hands on some of their incredible designs and delicious fabrics.
Coupon code: $20foryou
Discount: $20 off $100+
Expiry: 17th January 2016
I work out -- and work -- at home so comfortable activewear is a staple for me. And I prefer that it looks cute and has some unique details, too, because there are only so many times you can wear black cotton leggings (of which I own about 4 pairs) before it gets boring. Loko Sport has comfort and style covered. I'm in love with this long sleeve Tech Tee. Made of moisture-wicking, fast-drying polyester, it's naturally antibacterial as well as resistant to odor or pilling. Its long cut and mesh detailing make it flattering and functional. It's available in grey, black and plum for $68.
Loko Sport even has a Sale section. These Cross Over Pants have a double-thickness waistband designed to stay put while slimming and flattering your waist. Sizes are limited with only small, large and XL still remaining because they've been marked down by 50% to just $47.50! What a great find!
There's a bunch of great tops that are also 50% off. There are still a couple of sizes remaining in all 3 colours of this simple, but cute, Golf T. You could wear it casually, for sport or travel because it's breathable, wicking and offers UV protection. Originally $60, they're now just $30 each.
I love a good activewear jacket and Loko Sport has some gorgeous ones -- on sale even! This Curve Jacket is available in medium and large and has a curved hem and seams meant to fit and flatter. It was $120 and is now just $60.
I could make a wish list a mile long but I'll let you see for yourselves. Pick a couple of your favourites and use the code $20foryou (there's a 'Discount' field on the first page of checkout) to save $20 off your $100+ order.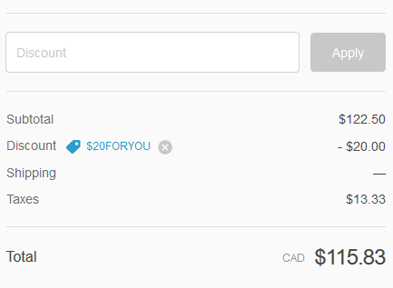 Shipping is free to most of Canada (save for the Territories) on orders of $95 or more. For orders under $95, standard shipping is $10. Get shopping, Moosers, as this code will expire on January 17! What's your favourite piece?
(Expires: 17th January 2016)