Le Chateau Canada: Sherpa Asymmetrical Coat Was $200 | Now $85 + Shipping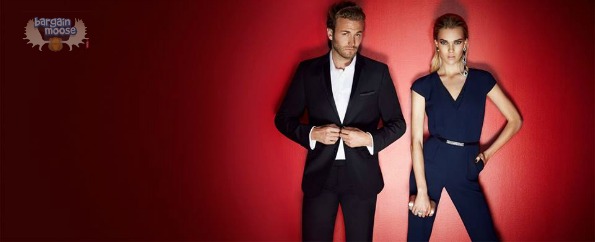 Le Chateau has some hot deals on outerwear if you need a coat for this year or next. It doesn't look like winter is letting up any time soon, so you might as well bite the bullet! I found a fantastic deal on a sherpa collar asymmetrical coat that was $198 and is $99 at checkout. For the next two days, you can also enter in the exclusive coupon code BMOOSE15 to get another 15% off, bringing your total right down to $84.99. That's a saving of $115 on this coat from its original price.
I really wanted to blog this coat because it is super stylish and I think it could appeal to everyone. While the title says the coat is faux sherpa, the description says this is a bonded sherpa coat. It also says the coat is asymmetrical, but really it is the collar that is, adding some interest to the coat. You really wouldn't want a coat that was asymmetrical at the hem or sleeves or something. The coat is a button-down style, adding more interest and sophistication to the look.
I see all sizes are still available as well. Shipping is a flat rate from Le Chateau, of $7.50. This means no matter what you spend, you'll always be charged that amount. So, you can spend as much or as little as you want without worrying about meeting a minimum total. With this coat, your shipping fee really gets eaten up since your savings are so large. Just with the exclusive coupon alone, you are saving the shipping twice.
Since I love a deal with a deal with a deal (and you get where I'm going), I'm also going to add three scarves to my cart. Right now, Le Chateau is offering buy two, get one free scarves, plus the scarves are already on sale. There are so many great styles and with regular prices of around $22, down to $9.99, I can spend $19.98 and get three scarves worth up to $66. I'd also add that exclusive coupon on top, which can be used on whatever you like, giving me a total of $16.98 for the three scarves!
(Expiry: 14th February 2015)