Le Chateau Canada: Extra 40% Off Outlet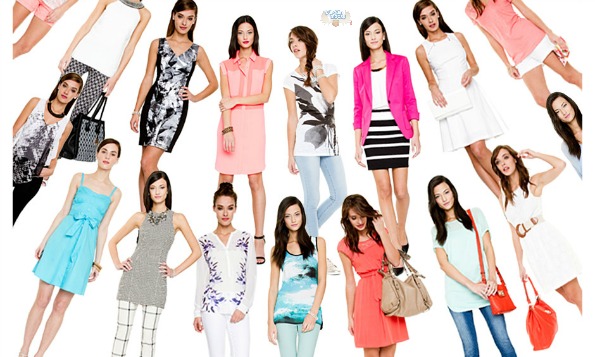 ALERT! INEXPENSIVE CLOTHING! Yes, I had to yell that. That is because Le Chateau is offering an extra 40% off their outlet. To put this into perspective, you must know that many items in their outlet are already as low as $9.99, so you are going to be spending a little and getting a TON with this deal.
Make sure to choose the Canadian flag emblem at the top of the page before filling out your cart.
My head is going to explode with the amount you are saving on some of these deals! Check out this Scoop Back Tunic that was $35 and is now $9.99. Take that extra 40% off and they come down to $5.99 each! Or an even better deal: this Challis Embroidered Poncho was originally $59.95! It also is not $9.99 and will become $5.99 once you add it to your cart. That is 90% off the original price! How about a skirt to match those tops? This Lyocell Paper-Bag Waist Mini Skirt was $69.95 and is now $12.99. After that extra 40% off you only pay $7.79!
Shall we try out the guys' section? This Slim Fit Short Sleeve T-Shirt with Contrast Trim was $39.95 and is now $9.99. After the extra discount, it comes down to only $5.99.
They also have an extra 40% off their outlet shoes. These Patent Leather Peep Toe Slingback were $139.95 and are now $39.99, but you can get them for only $23.99.
Shipping starts at $7.50 and depends on how much you order, so be sure to check out the rates here.
(Expiry: Unknown)