La Vie En Rose Canada: B1G2 Free On Cotton PJs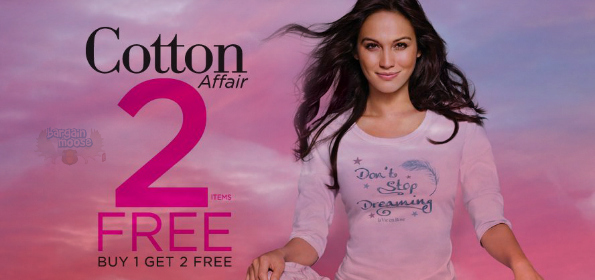 I am really digging these buy one get two for free sales... they totally trump the buy one get one free and the buy one get one 50% off sales. Right now, enjoy a serious cotton affair at La Vie En Rose with buy one get two free on cotton pajamas and lounge wear.
This is one of those mix and match sales. I would pick up the following combo:
However, I only have to pay for one of those items, one of the higher priced ones, of course. I would pay $19.95 and get all three items, thus saving myself $38.90! Hello beautiful savings, goodbye self control. :-D
Mix and match any of their cotton selection for your own buy one get two for free deal. If you buy two you get four for free, and so on.
Get free shipping on orders of $75.
(Expiry: Unknown)